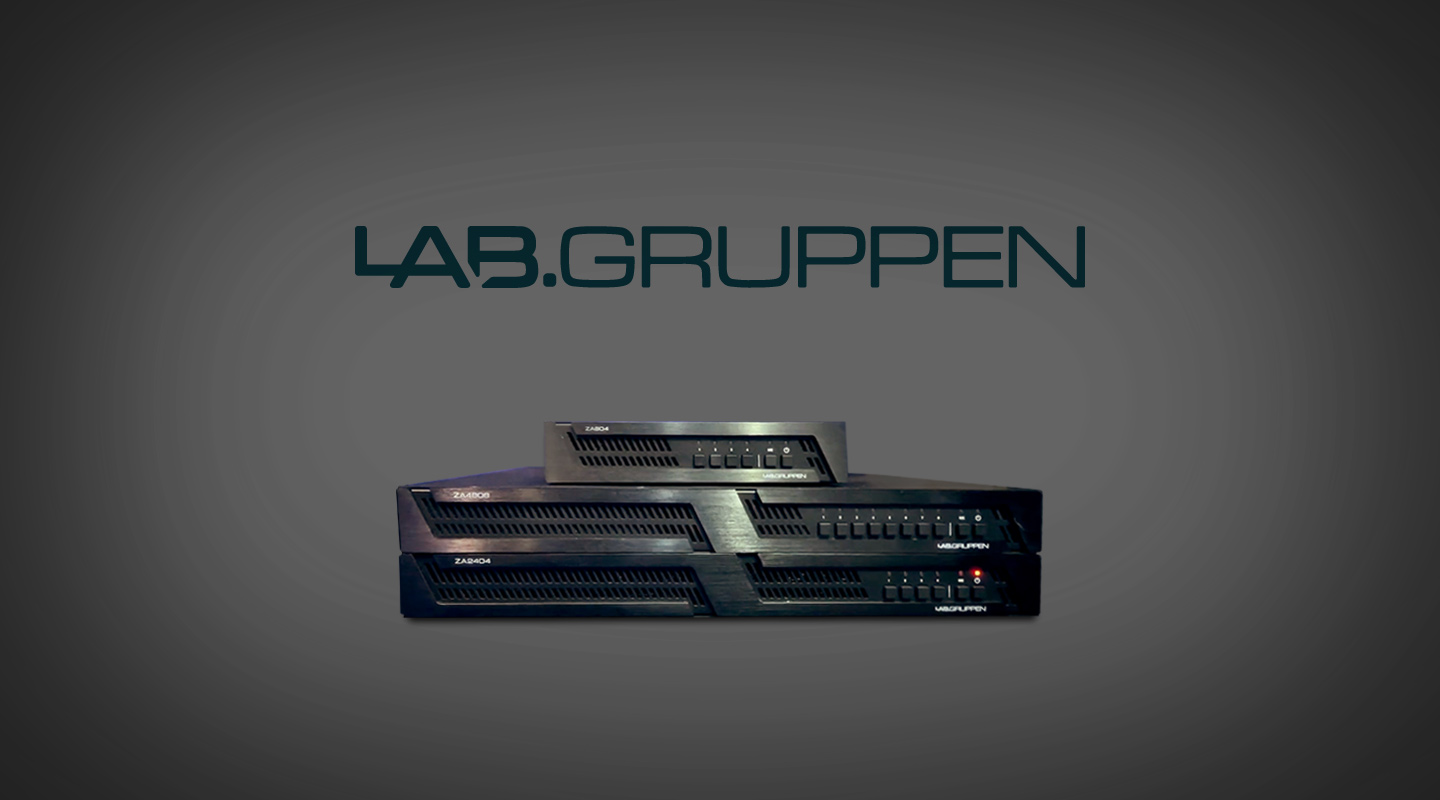 /
/
Lab Gruppen ZA Range At IC23
Lab Gruppen ZA Range At IC23
DSP-enabled amplifier range catered towards integrations & installs.
Lab Gruppen recently revealed its ZA604, ZA2404, and ZA4808 products, the new series of DSP-enabled amplifiers, at this year's InfoComm trade show. With models in 4- and 8-channel configurations, the line starts at 600w, can go all the way to 24K, and all available in the same compact 1RU format.
The range also features a new platform-independent software controller, and offers cloud connectivity. Internal processing is 96K native, and all product options come with 8×8 Dante AS67, as well as high performance mic preamps.
Sam Bergqvist, Brand Leader, Lab Gruppen said, "The outputs are configurable, so you can configure it as a 3 channel, a 4 channel, or a 2 channel amplifier depending on your needs — do you want more current, or do you want more voltage?"
Lab Gruppen's 8-channel version has two output channels that are configurable as combined channels, and everything is bridgeable.
More for you