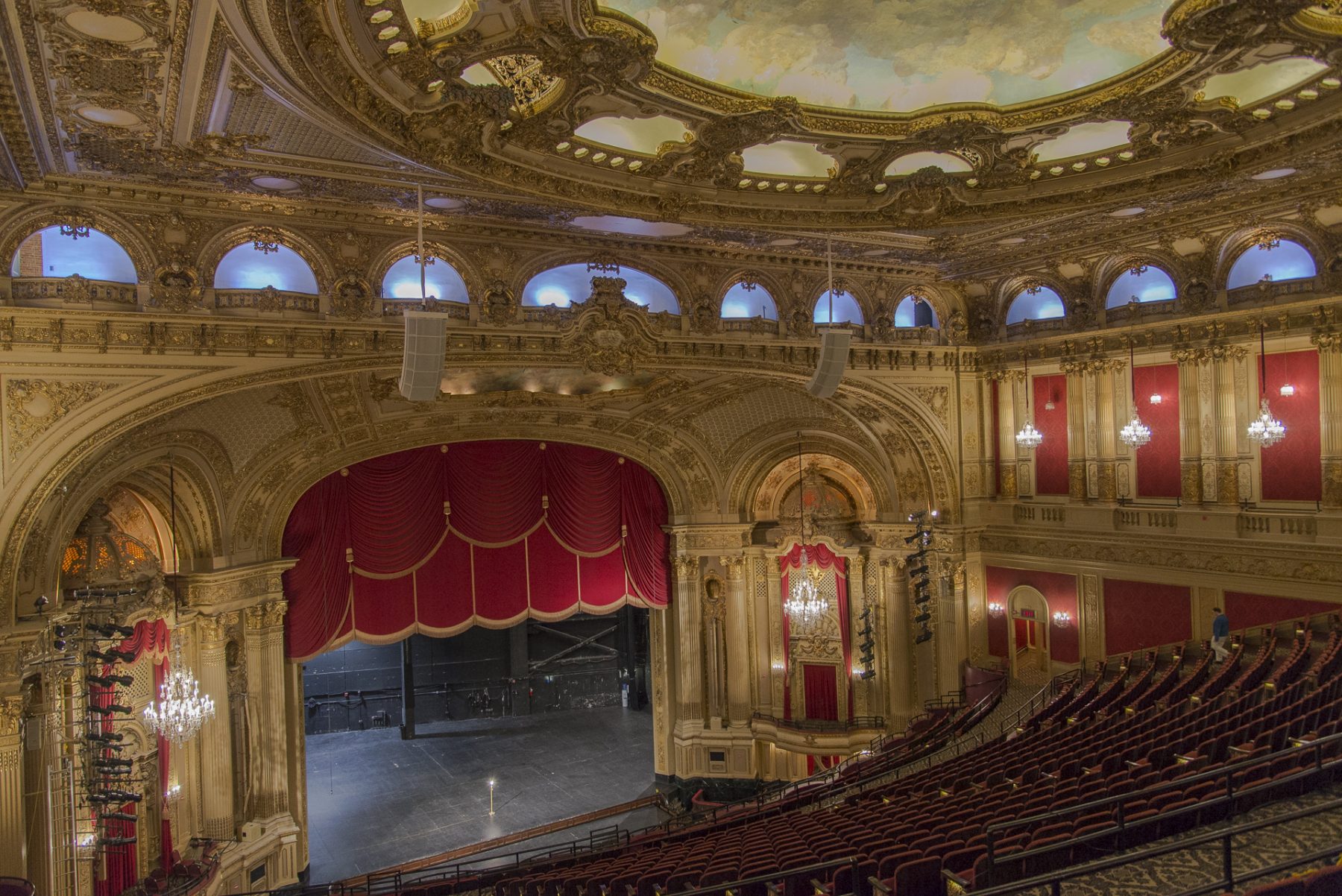 Bose RoomMatch Array at Historic Boston Opera House
The historic Boston Opera House is one of New England's most architecturally and aesthetically impressive theaters. Opened in 1928, it has hosted scores of classic productions and today offers a 200-plus-show calendar filled by the Boston Ballet and touring musical theater productions.
The theater's owners wanted to ensure that touring productions would have the ability to deliver vocal clarity in the wide mezzanine and balcony, which houses nearly half of the 2645 seats in the venue. After a meticulous audition process, the Bose RoomMatch arrays were selected and installed by Massachusetts-based Adtech Systems. The new system includes two RoomMatch arrays, with each array consisting of one RM5505, two RM7010s, one RM12010 and one RM12020 module, along with eight RMU208 small-format foreground/fill loudspeakers for under-balcony and "shadow-killer" fill. Power is handled by four Bose PowerMatch PM8500N 8-channel amplifiers, and processing is handled by a Bose ControlSpace ESP-00 Engineered Sound Processor.
Adtech sales engineer Charles Crane, who supervised the installation, says the Bose system provides increased coverage, significantly bolstered speech intelligibility and the modules were painted to match the theatre's celebrated gold and beige décor. "We had strict instructions to keep the architecture intact due to the historical nature of the building, but there were two holes that had been drilled for a special presentation of Phantom of the Opera years ago," Crane says. "They were in the exact right spots for our purposes to hang the system. Once the system was up, it required minimal tuning or tweaking to dial in the audio perfectly."
Boston Opera House production manager Mike Marchetti notes the challenges of providing sound reinforcement for a variety of genres in a large theater: "If a popular music artist is touring and the sound isn't getting to the right spots in the venue, the FOH mixer simply adjusts the mix to compensate for the lack of clarity or definition. But Broadway productions are more complicated. They are governed by what the show's sound designer has specified for the overall sound of the show. We have also found that most touring productions are not capable of covering our large balcony with their systems. The dispersion patterns that Bose offers are extremely specific, so it was not a challenge to put together exactly the right configuration for our needs."
Source: media release
More info:
More for you