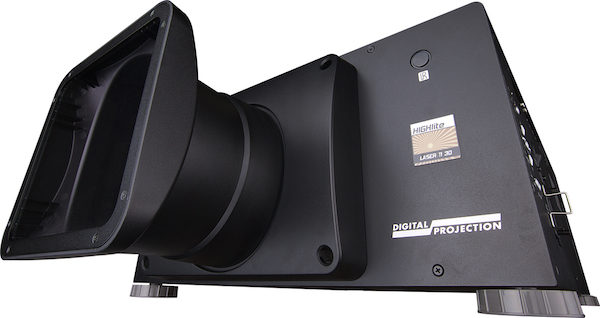 /
/
ISE 2016 PREVIEW: DIGITAL PROJECTION
ISE 2016 PREVIEW: DIGITAL PROJECTION
The Digital Projection booth at ISE 2016 (Hall 1, F42) will showcase some of the latest innovations in projection technology.
The HIGHlite Laser II brings a range of improvements to the already popular HIGHlite Laser model. While maintaining its 20,000 hours of illumination, the second-generation product now boasts an impressive 13,000 ANSI Lumens of brightness. Equally compelling is the lack of lamp replacement due to the solid-state illumination system. Other key features include the introduction of all-new electronics that offer improved video processing and a full 120Hz processing path from DisplayPort Sequential 120Hz or 60Hz per input Dual-pipe HDMI.
Image Edge Blending is included as standard, along with advanced geometric correction. HDBaseT, DisplayPort 1.2 and HDMI ensure that the connectivity is comprehensively future-proofed.
The HIGHlite Laser II ships mid Q2 2016.
More Info:
Digital Projection: www.digitalprojection.co.uk
Australian Distributor: www.ambertech.com.au
More for you