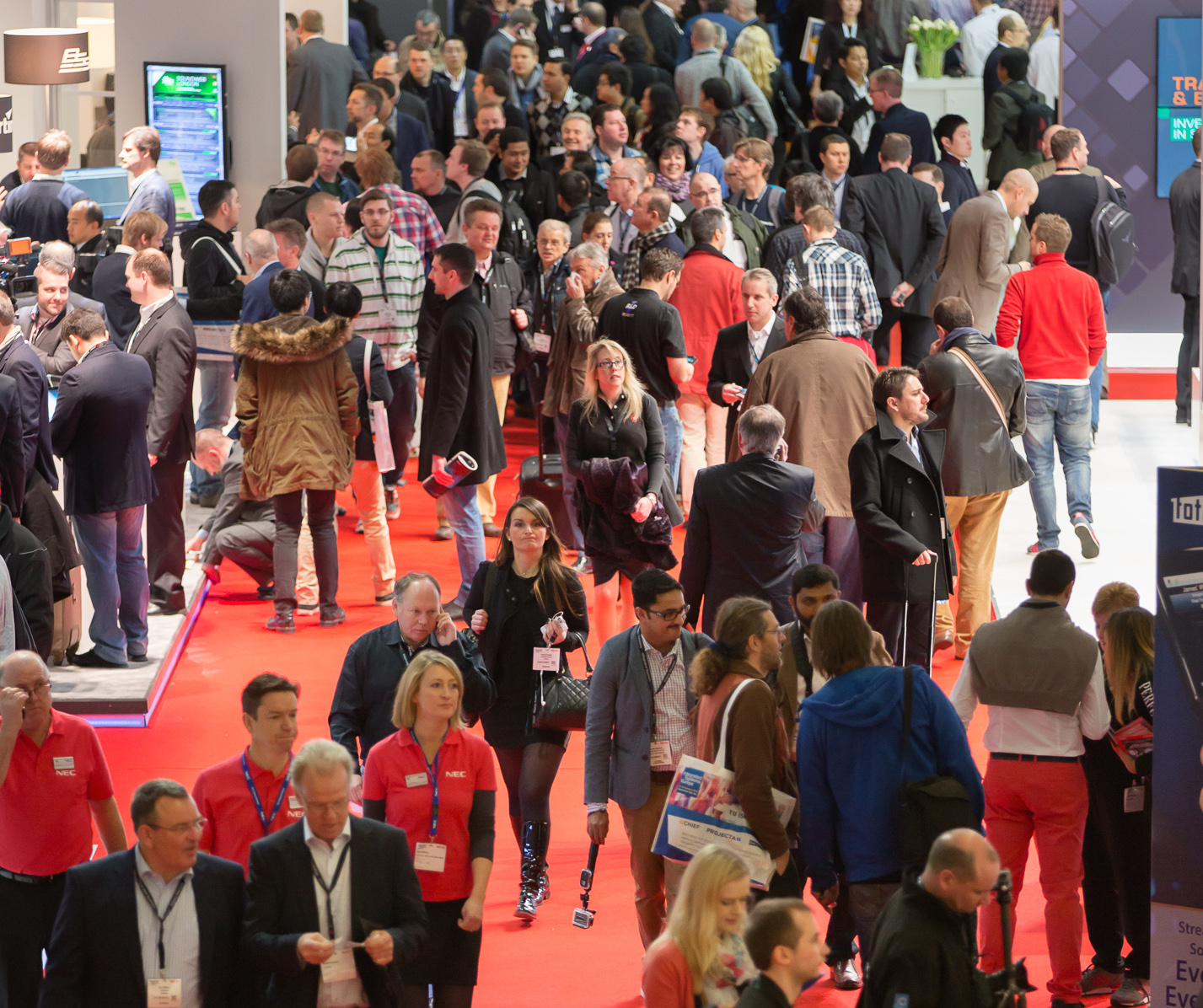 ISE 2015 IN NUMBERS
In what was Europe's largest AV and systems integration exhibition, 59,350 registered attendees came to ISE 2015, an increase of more than 8000 or 16.4 per cent over the previous year.
"The volume of attendance confirmed ISE's position as the destination of choice for anyone involved in professional AV and systems integration," says Integrated Systems Events managing director Mike Blackman.
"In addition to the ongoing attendance success story the announcement that ISE has entered into a joint venture with Invidis Consulting [see our story here] to develop its highly successful Digital Signage conference demonstrates our commitment to grow ISE's profile in key market sectors," Blackman says.
Professional development and training sessions provided by ISE co-owners InfoComm International and CEDIA attracted more than 700 people, a record for the show. The Showfloor Solutions Theatres dedicated to Residential, Commercial and Unified Communications saw more than 3000 visitors attend the 90 sessions presented by exhibitors.
Exhibitor bookings for next year are also at an all-time high, organisers say. When the exhibition doors closed on 12 February, bookings stood at 41,200sqm of sold space – 106 per cent of the total sold space for 2015, and 94 per cent of the space available for 2016.
The new Diamond Lounge increased exhibitor space this year and this expansion will continue in 2016 with the opening of the Amtrium new-build adjacent to Hall 4. There will be four Showfloor theatres and additional conferences and initiatives undertaken with exhibitors, trade bodies and media partners. As announced by organisers in December, the show will be increased to four days and will be held at the Amsterdam RAI on February 9 to 12, 2016.
Source: media release
LINKS
ISE: www.iseurope.org
More for you