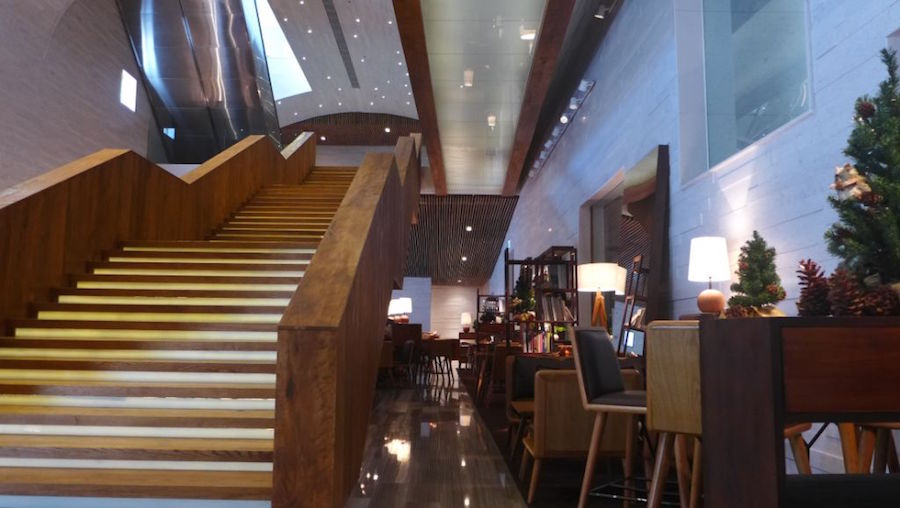 VIETNAM EVENT VENUE A GEM
Ho Chi Minh City's premier event venue, Gem Center, is an architectural beauty built with state-of-the-art facilities supplied and installed by Basao Investment. With a focus on inspiration and innovation, the Gem Center serves as a flexible function space of 7200sqm, making it the city's largest venue for large-scale events such as corporate conferences and artistic performances.
In order for the staff to bring the imagination of guests to life, it needed an integrated audio system to reinforce a coffee shop, a restaurant, two meeting rooms, two ballrooms, a sky bar, a runway and a balcony. The JBL background music system features 12 Control 23T loudspeakers, 39 Control 25T loudspeakers, 15 Control 28T-60 loudspeakers, and 12 Control 28 loudspeakers. Other systems feature eight JBL PRX715 powered loudspeakers, two PRX735 powered loudspeakers, 18 Vertec VT4888DP-DA powered line array loudspeakers and eight Vertec VT4882DP-DA powered arrayable subwoofers.
The background music system is powered by four Crown CTs 1200 amplifiers and two CTs 600 amplifiers, as well as two 1160 mixer/amplifiers. Two Soundcraft Si Expression 3 and two Soundcraft Spirit GB2 consoles with two Mini Stageboxes handle mixing. The system also features dbx ZonePro 640m digital zone processors for expanded processing capability, plus four Lexicon MX400 multi-effects processors.
"There is no other venue in the city that is so well-equipped," said Nguyen Khac Anh, managing director of Basao Investment. "The equipment list we provided works well for this venue, as it will allow guests to enjoy crystal clear music in the background as well as onstage. We have relied on Harman for many years, because its products give us a lot of flexibility when it comes to designing integrated systems for special venues like the Gem Center."
Source: Harman media release
LINKS
Basao Investment: www.basaoinvest.com
Crown Audio: www.crownaudio.com
dbx Professional: dbxpro.com
JBL Professional: www.jblpro.com
Lexicon: www.lexiconpro.com
Soundcraft: soundcraft.com
More for you