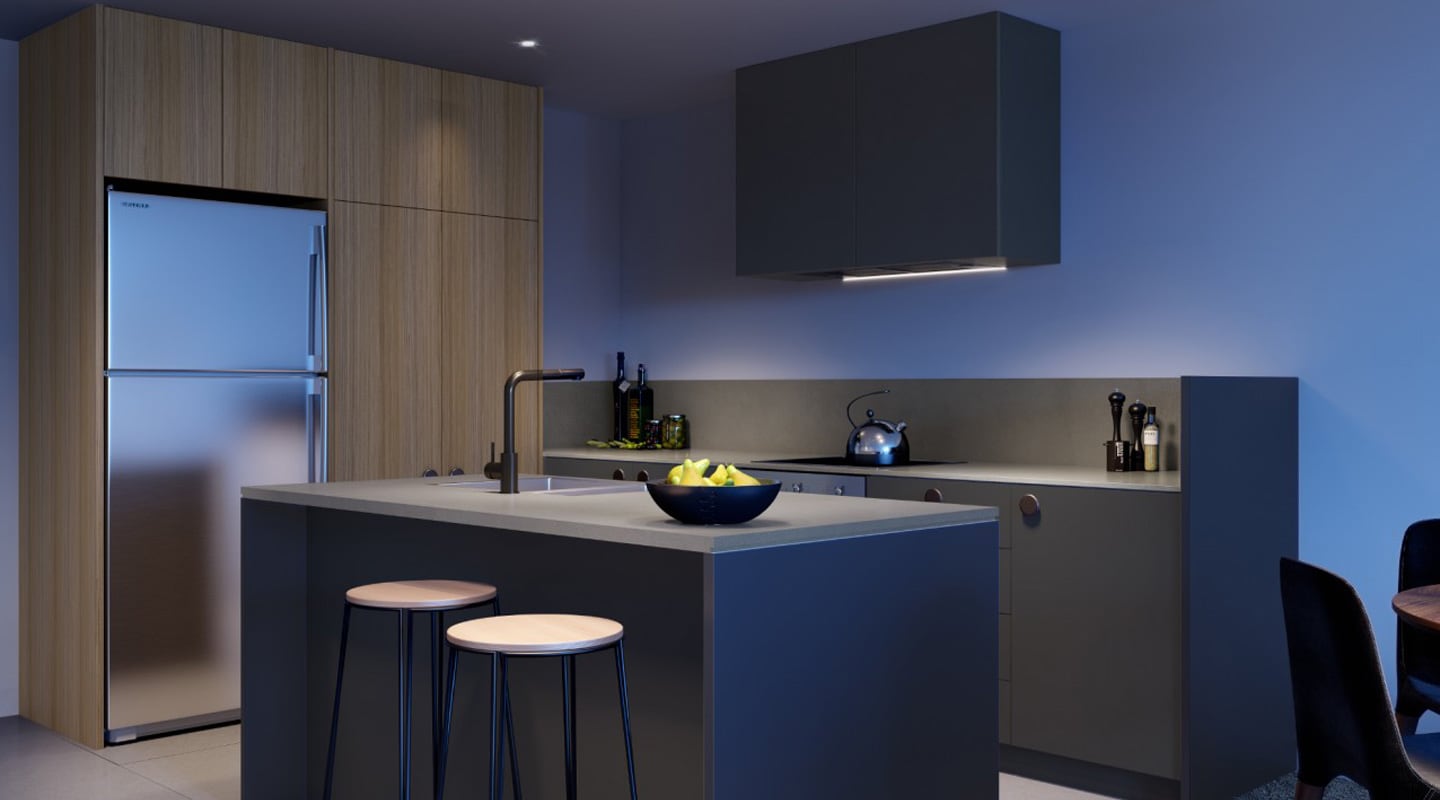 The Midnight complex in Canberra holds a combination of studio and penthouse apartments for those seeking to buy or rent. Geocon, the construction company that developed the buildings, wanted them to be more 'technologically integrated' and called upon Integreat Electronics to equip all 230 apartments with speakers and wireless streaming amplifiers from SpeakerCraft. The equipment was supplied by Australian distributor, Avation.
'When purchaser evenings were held, there was considerable interest in the sound section,' said Lachlan Freeth, managing director of Integreat Electronics. 'As there aren't any competing apartments in Canberra with integrated audio systems, Geocon had frequently focused on the premium-quality SpeakerCraft audio in its marketing materials. They do a good job of creating unique, targeted developments, and one of today's top trends is individuals and families that want their home to be as digitally connected as they are.'
All the apartments were equipped with a pair of SpeakerCraft Profile A6 speakers alongside a wireless streaming amplifier. The six top-floor penthouses were installed with a multi-zone audio system consisting of three pairs of the Profile speakers and a multi-zone streaming amplifier. The audio systems in the rest of the apartments were set up to allow residents to control the amplifier and connect their favourite music from their mobile device.
'Geocon tasked us with choosing the best components and design for their first "standard inclusion" audio system,' Freeth explained. 'We needed a solution that provided upscale aesthetics and high performance, so SpeakerCraft's Profile speaker line was an obvious choice. The stereo speakers fill the room with pristine sound while the in-ceiling format and ultra-low profile of the grilles make the speakers virtually invisible.
'With 224 apartments, it made sense for us to hand over the amplifiers in person rather than leaving them installed in unoccupied units for weeks or months. We're also going to host short demos to help residents set up their amplifier. These meetings allow us to talk with the new owners about any other technologies they may be interested in, including expanding the audio system to a multi-zone solution.'
More for you