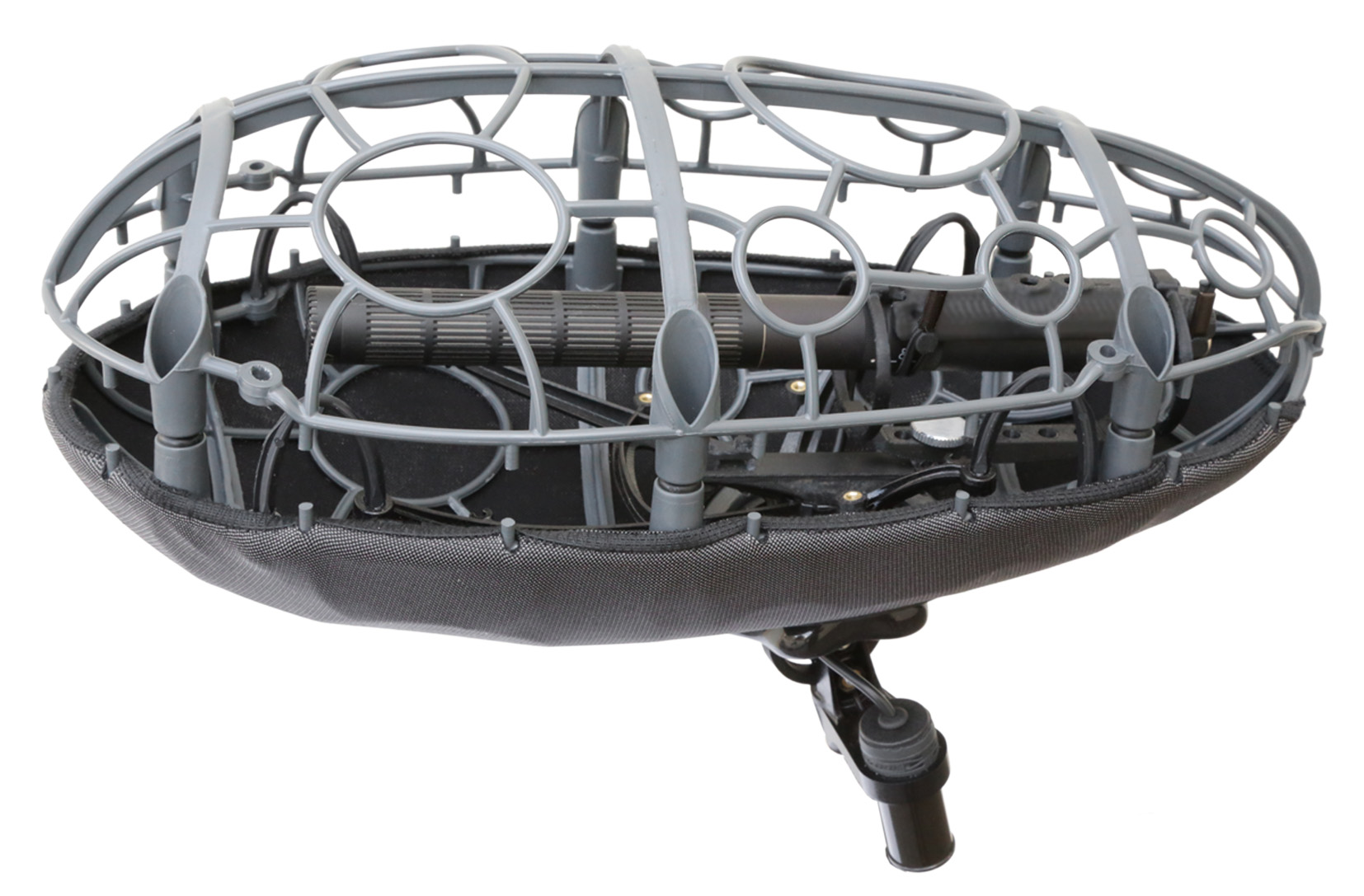 /
/
PIANISSIMO WINDSHIELD
PIANISSIMO WINDSHIELD
Following the success of its Piano windshield, French audio company Cinela has launched the Pianissimo for the new generation of short shotgun mics and coincident stereo, surround-sound combinations and other mics shorter than 21cm (8-inches).
Pianissimo integrates the 'floating basket' design pioneered by Cinela in 2007 with full-cage isolation to reduce vibration and handling noise, achieved with four flexible 'U' isolators installed around the cage, and a rubber bellows at the bottom of the cage to ensure flexibility and keep any wind out.
Designed primarily for the pro film and video industries, the robust windshield weighs 330g is compatible with mics including the DPA4017, Sanken CS1, Sennheiser 8060, Sennheiser MKH40/50, Schoeps CMC, CCM, MS, XY, DMS and more, with a variety of suspension modules. Other versions and upgrade kits are also available for two- or three-channel configurations, along with an optimal Kelly rain cover. A polycarbonate hard transportation shell is included.
Source: media release 
Cinela: www.cinela.fr
Australian distribution
DB Audio Visual: (03) 9819 3630 or www.dbav.com.au
More for you