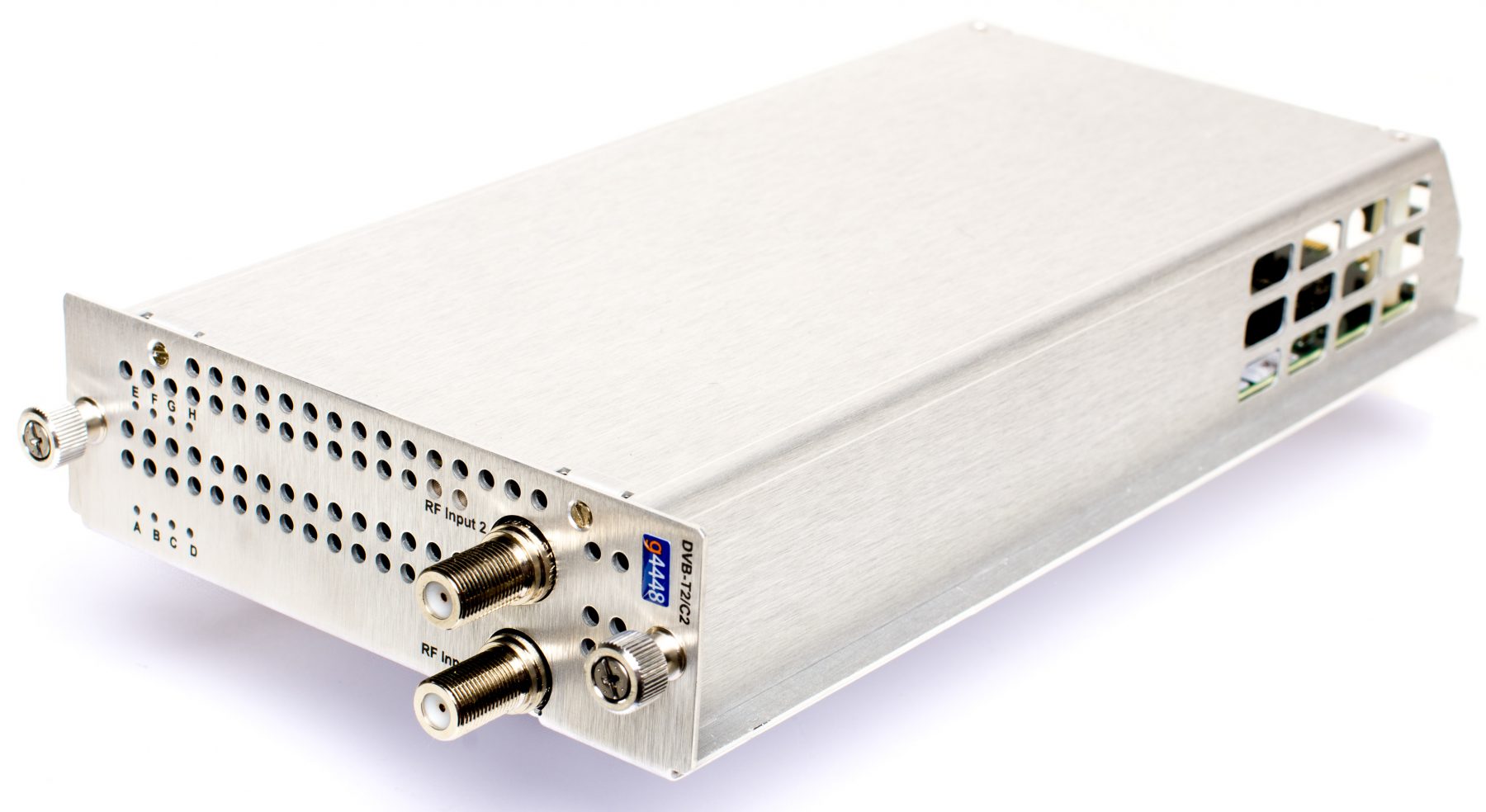 /
/
NEW AVEDIASTREAM TVGATEWAYS
NEW AVEDIASTREAM TVGATEWAYS
Scottish IPTV tech provider Exterity has launched a new range of AvediaStream TVgateways that allow organisations to receive and securely distribute multiple SD and HD video streams simultaneously.
The new generation models can ingest broadcast streams from eight multiplexers via eight tuners in one blade, saving rack space in server rooms and reducing power consumption. Exterity says the range responds to the need to efficiently capture and stream live broadcasts from any original signal and by supporting multiple input/output streams, enables broadcasters and pro AV installers to use a single head-end to stream all content scalable volumes of end point receivers.
"The demand for professional IPTV in Europe grows as more businesses recognise the benefit of leveraging their existing IP network investment to distribute increasing volumes of live broadcast and internal video content throughout their organisation," says Exterity CEO Colin Farquhar.
"This has placed more pressure on TVgateway performance and we believe these fourth generation TVgateway blades provide the most intelligent and dexterous solution to this challenge. Our customers benefit from a single, easily swappable and future-proofed solution, safe in the knowledge that this system is robust and flexible enough to deal with the demands of multiple IPTV streams."
The range comprises:
g4415 satellite gateway
Dual DVB-S/S2 and Conditional Access Module (CAM) plus integration with Arris SecureMedia encryptor
g4445 terrestrial and cable gateway
Quad DVB-T/T2/C/C2 2 CAMs to interoperate with leading encryption technologies for ingesting and streaming protected content
g4448 terrestrial and cable gateway
Dual RF inputs feeding eight DVB-T/T2/C/C2 tuners per blade for free-to-air TV and radio channel
g4418 satellite gateway
Octal DVB-S/S2 supporting eight tuners per blade.
Source: media release
LINKS
Exterity: www.exterity.com
Australian distribution
Hills: 1800 685 487 or info@hills.com.au
More for you