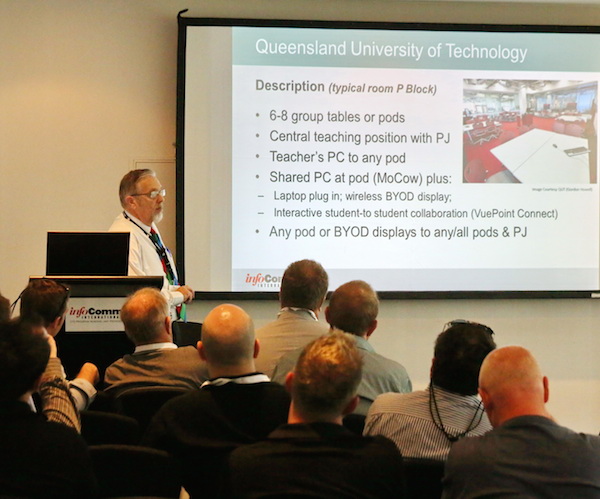 INTEGRATE WITH INFOCOMM
InfoComm International is delighted to partner once again with the Integrate Show for 2014, this year being held at Sydney Olympic Park. We look forward to meeting show attendees during the 3 day event at our booth F74 adjacent to the café on the right side of the hall.
We will be sharing key industry insights during our InfoComm University Educational Seminar Program, and welcome you to join us for networking amongst the AV industry's finest at the AVIA's  Celebration sponsored by InfoComm on Wednesday, 27 August at 6 p.m., being held at the Integrate Bar for an exciting evening including drinks and canapés.  Following the Celebration, will be the AVIA's Awards Presentation from 6:30 – 7:00pm.
Make sure to stop by our booth to learn about InfoComm Membership, Our new Company Recognition Program APEx, the InfoComm University Education program available 24/7 and the only Global AV Industry Certification for AV Professionals
At the booth you'll also be able to pick up your InfoComm Member Ribbon and Certification Ribbon so other attendees and exhibitors can see that you're a member of the InfoComm Family.
You can also enter to win a GoPro HERO3+. One prize will be given away each day during the last hour of the show, so stop by daily for your chance to win!
Regards,
Jonathan Seller
Director of Development – Asia Pacific
InfoComm International
More for you